NOVEMBER 7, 2023
BY STORY BOX LIBRARY
Explore releases about appreciating family, friends, sleep AND new adventures this month on Story Box Library!
New and upcoming story releases in November and December: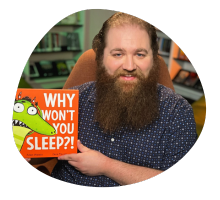 Feel a bit sleepy? Not even a little bit tired? Well, there's a solution to that (and it might involve more than counting a few sheep!). Written by Adam Wallace and illustrated by Carla Martel, this hilarious story is read by Lindsey Evergreen. Watch Why Won't You Sleep?!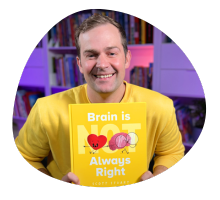 Brain is organised. Brain likes routine and vegetables. And Brain really likes being right, too! But there's something to be learned from Heart, who loves puppies, chocolate and rollercoasters. Read by author and illustrator Scott Stuart, watch the delightful Brain Is (Not) Always Right (release date: 15 November).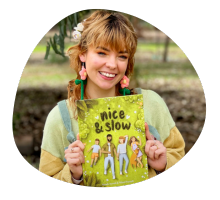 Sometimes, the busyness of everyday life can get a little hectic, and Nice and Slow is just the antidote to find some joy and peace with our loved ones. Written by Sarah Ayoub and illustrated by Mimi Purnell, this story is read by actor and activist Chloe Hayden, Watch Nice and Slow (release date: 22 November).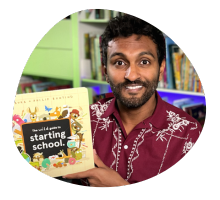 Starting school is a big deal but The Wild Guide To Starting School makes it fun. With lots of great advice to begin this new adventure, Laura Bunting's story is brought to life with illustrations by Philip Bunting. Read by actor and comedian Nazeem Hussain, heading off to school has never been so enjoyable! Watch The Wild Guide To Starting School (release date: 29 November)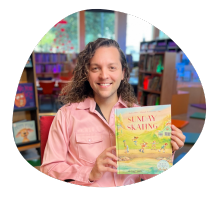 Clancy's friends skate through the quiet Sunday streets, while Clancy feels self-conscious and embarrassed that he's just a beginner. His board stays tucked under his arm; his feet stay firmly on the ground. But his friends aren't giving up on him and Clancy realises the only way forward is to step on his board and try … even if he might fall. Author Andrea Rowe, and illustrators Hannah Sommerville and Christina Huynh transport us back to the world of their award-winning story, Jetty Jumping, with a story about self-doubt, courage and the power of friendship in Sunday Skating. Read by Sean Szeps. (release date: 1 December)
Written and narrated by Adam Wallace and illustrated by Shane McGowan, Santa's Secret Diary details the mayhem, disasters and near-misses from the perspective of that most crucial of festive figures, Santa! Will he be able to get everything ready in time to meet his deadline? (release date: 6 December)
Supporting your library promotions, click here to download high-resolution storyteller images from Story Box Library's digital collection.

With 24/7 access to a world of stories, it's Storytime, Anytime!