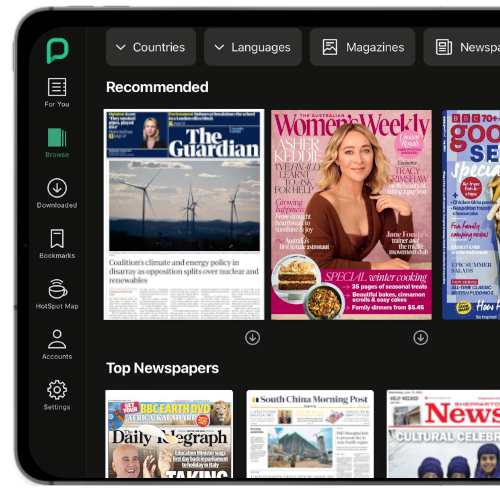 What is PressReader?
Accessing digital content has never been easier. With thousands of multi-language titles and unlimited access to 7,000+ premium newspapers and magazines, representing 120 countries and 60 languages, your patrons, students, and faculty can become a part of a global community of information and inspiration.
Easy access on any mobile device or laptop through your WiFi network or every reader's own library card or network.