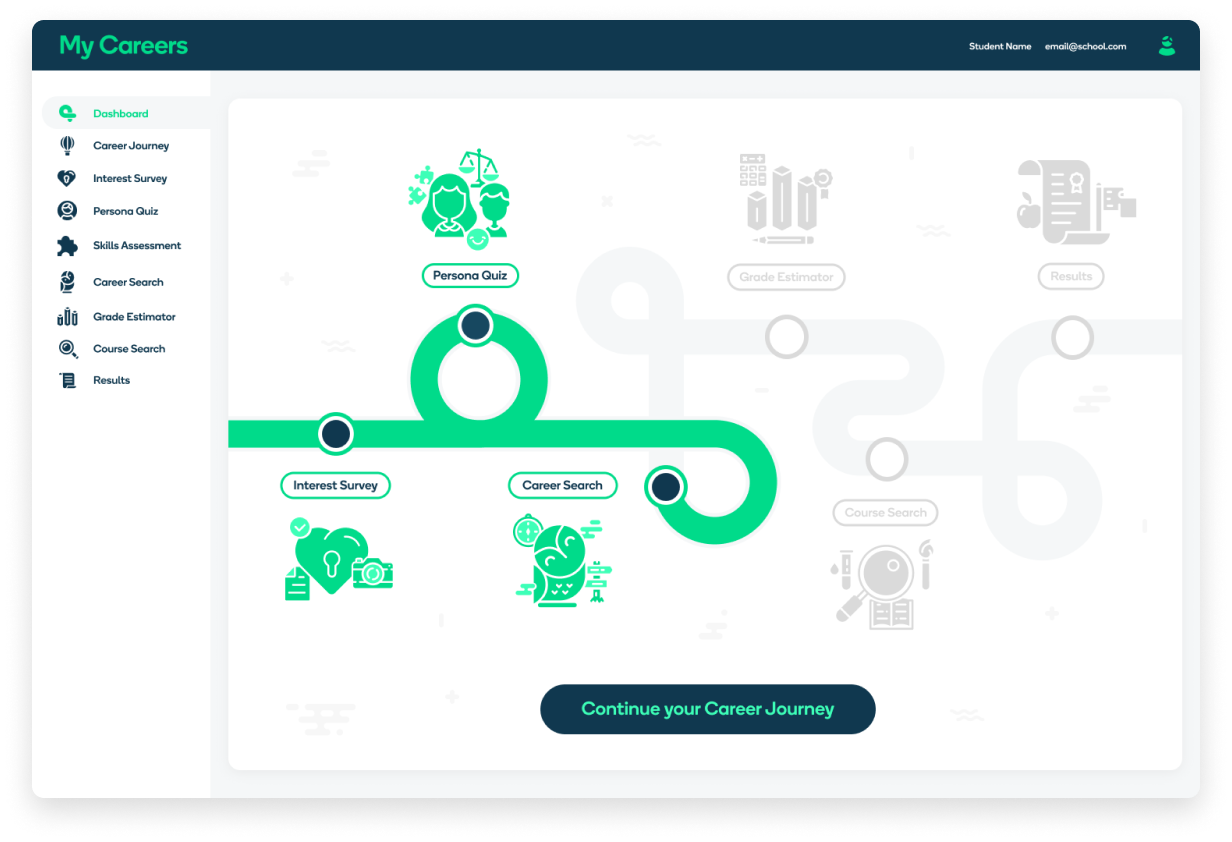 Career Exploration Made Simple
Interest, Persona, Skills Profiling
Develop a deeper understanding of unique interests, personality traits and skills, and how these transfer to careers.
Lifetime Profile
Create an ongoing profile through every stage of life, all in one place.
Careers and Course Integration
Navigate and explore careers and further studies.
Reports
Share and explore reports between libraries, schools, parents, mentors and employers.